HISTORY AND FUTURE

brings the experience of the Adami Group into the heart of Europe. 200 years' experience in carrying liquids, originally transporting wine on horse-drawn carts on behalf of producers from Valpolicella (the Adami family's place of origin) and now by partnering leading food companies.
The culture of always providing the best service, offering solutions to customers' requirements, food hygiene and timeliness, has been accrued over the years through experience in the field and is now part of the Company's DNA.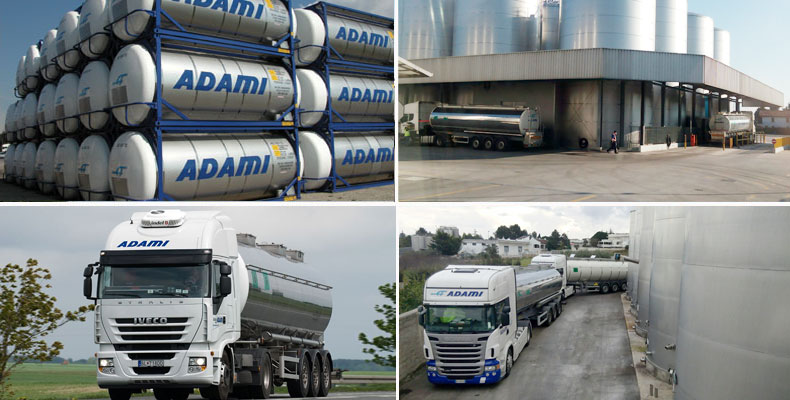 A fleet of modern vehicles with an average age of maximum three years: latest-generation motor vehicles for an environmentally friendly transport.


All vehicles are connected in real time with the company and all routes are tracked and monitored by storing data for one year and making them available to customers.


All employees undergo ongoing training regarding the rules to be complied with when handling foodstuffs and the safety regulations to be complied with in production/industrial sites.


In addition to the Adami Group's state-of-the-art washing systems, the drivers can use washing facilities in areas that are strategic and functional to the business in all European Countries. All washing systems are constantly monitored according to optimum quality criteria.